Blackening spice mix recipe
Blackening rub is great for adding a bold flavor to summer meals. We mix up a big batch up this blackening spice mix and keep it around in a shaker. It's great on chicken, fish and even vegetables. We'll be featuring recipes using this spice mix in the near future.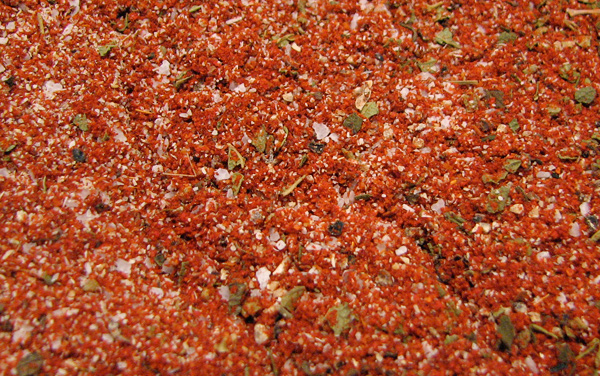 For best results make sure you're using fresh and high quality spices. If you don't remember when you bought it, go ahead and buy a fresh bottle. We've given the recipe as a ratio so it's a snap to make however much you want.
Recipe
Ingredients
1 part garlic powder
1 part onion powder
1 part dried oregano
1 part cayenne pepper
1 part freshly ground black pepper
2 parts kosher salt
4 parts paprika
Instructions
Combine all ingredients and store in an airtight container
Tips
Change the ratio to suit your tastes--the cayenne pepper is an especially good place to start.
To make into a rub, bloom the spice mix with melted butter over medium heat. After several minutes allow the mix to cool and then apply to your protein of choice.
Make sure to use onion and garlic powder and not salt. The latter would make this mix salty enough to be used for curing meats.
Add 1 part cumin for a nice southwestern flavor
Posted on June 23rd 2009