SILPAT non-stick baking mat
Silicone baking mats have caught on big time in the past couple of years and for good reason--you'll never stop finding uses for them. We use ours for almost anything that goes in the oven (cookies, bread, pastries, vegetables, etc), but also more unconventional uses such as as a surface to knead doughs on and under cutting boards to provide a no-slip surface.
There are a few brands out there, but we went with the original SILPAT brand made by DeMarle [$19.99]. It fits nicely into a standard half-sheet pan, but if you have different needs there are many other sizes.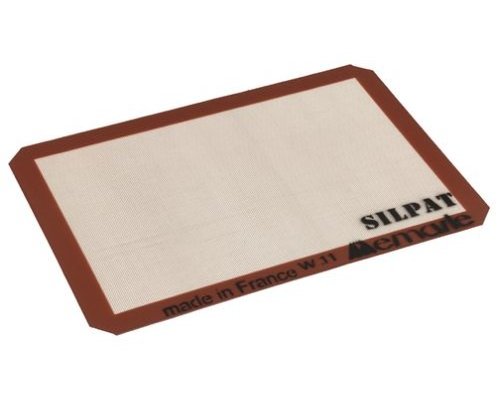 Posted on March 17th 2009 and last updated on March 16th 2009