OXO POP containers
Storage containers are an important part of any kitchen. At minimum they must safely protect food, but a great container will do much more. OXO's POP containers are exactly that. We recently replaced several glass storage jars with POP equivalents and couldn't be happier.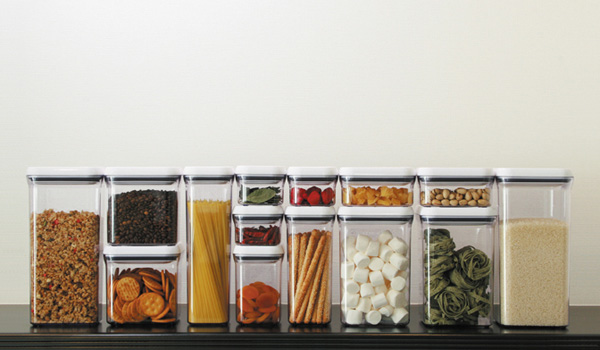 Our favorite attributes include:
The airtight seal can be opened and closed with one hand
Lid can be easily cleaned
A square shape holds more volume than the more common round containers
Sized with stacking in mind
Start with a couple of containers and we're sure you'll quickly expand out to a full set like we did. You can find these in some home stores, or do what we did and buy online. Amazon.com has the full lineup
.

Posted on March 4th 2009 and last updated on July 28th 2009